4 Must-Try Spring Races In Kansas City
You've wrapped up winter training and somehow managed to stay consistent through the colder months. Now is your time to shine. Show off those new fitness gains this spring at the races that'll give you the most bang for your buck. Kansas City's race scene has blown up in recent years but combing through pages of 5ks can be daunting. Here's my lineup of the best time-tested spring races, featuring the biggest parties, the best prizes, and killer venues. Start warming up, you won't want to miss them!
Kansas City's Big 12 Run
Distance: 5k/12k
Date: March 11 at 10 a.m.
Register at: www.sportkc.org/big-12-run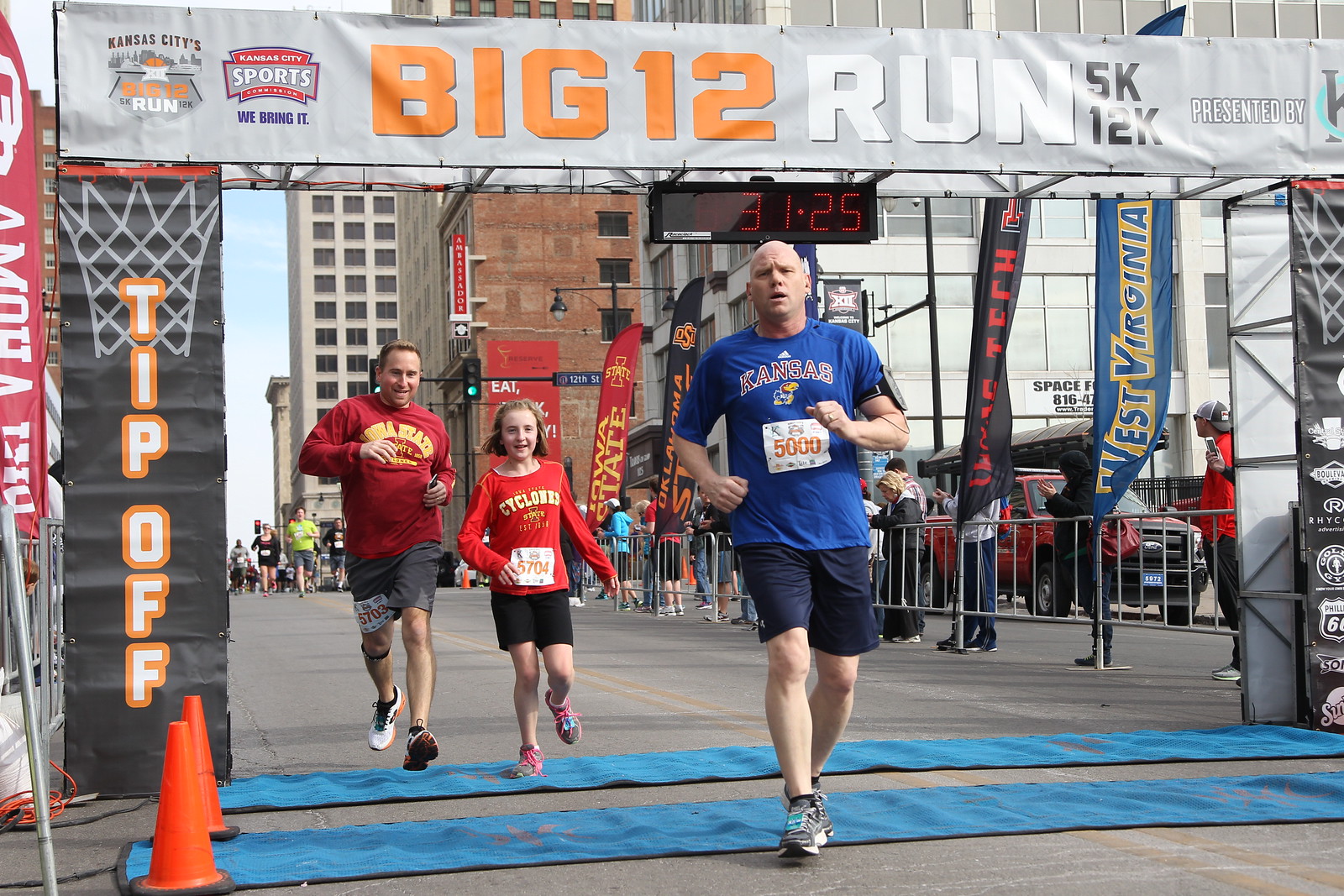 Get your sweat on before indulging in March madness festivities. The Big 12 run features both a 5k and the rarely offered 12k distance – perfect for every level of runner in your group. Test your fitness on the rolling hills of this scenic course that starts and ends outside KC's premiere Sprint Center. The 5k takes you on a jaunt around the beautifully urban Power & Light District while those looking for a bit more of a challenge can take the 12k route and explore the art district in Kansas City's Crossroads. Don't forget to don your favorite team's jersey – competition will be fierce.
The perks for this race are what hooked me:
Every runner gets a uniquely designed finisher's medal, t-shirt, and free beer at KC Live! compliments of Central States Beverage Company. Hang on to your bib and don't forget your ID!

Age group awards for both men and women in 5 year increments from 17& Under all the way to 80& up

Overall winners both male and female in the 12k receive a

$1000.00 gas card

for Phillips 66 and 2 Championship Game tickets. 2nd place receives a still very impressive $500.00 dollar gas card

Overall winners both male and female in the 5k receive a

$750.00 gas card

for Phillips 66 and 2 Championship Game tickets
Brew To Brew
Distance: 44 miles
Date: April 2
Time: Start times are staggered in 10 minute blocks from 6:00 to 9:30 a.m
Register at: www.brewtobrew.com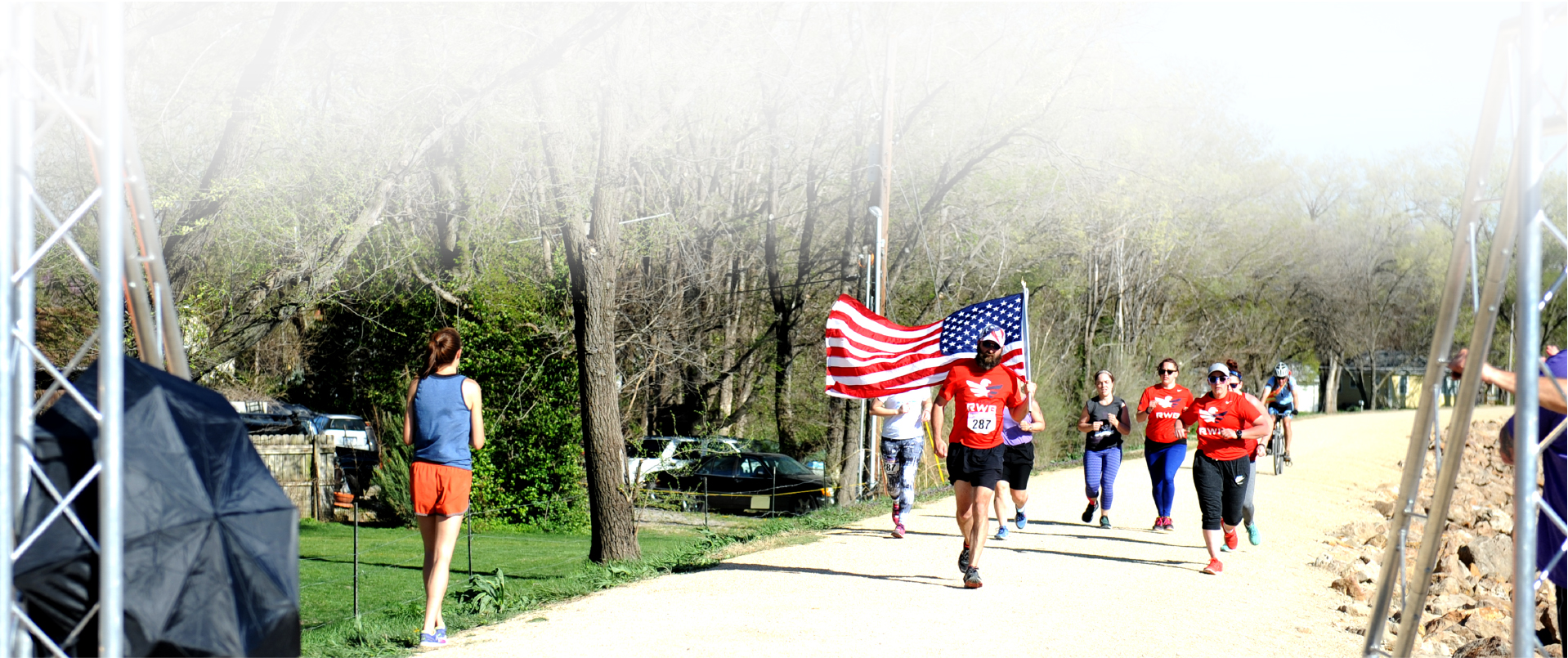 Brew to Brew is one of Kansas City's oldest distance events now in its 23rd year. Grab your friends, a car full of snacks and prepare for a fun filled day running from KC to Lawrence, Kansas. There's a solo option if you're crazy but who wouldn't run 44 miles for beer? The course starts off of 27th street in downtown Kansas City and takes you through beautiful backroads and trails all the way to Lawrence's famous levee trail. Pick your team leader and a catchy name then design your dream team and divvy up the 10 legs you'll have to conquer to claim your beer at the end. The Kansas City Track Club throws you a party at Abe & Jakes after you finish with a chili and taco bar…also did I mention beer?
If running 44 miles wasn't enough here are some other perks:
Sweet handmade finisher medals

Seeing me at the finish line if I'm timing the event this year 😉

The experience of team relay running. Nothing gets your competitive juices flowing quite like a good relay.

A large portion of proceeds go to supporting the amazing Cystic Fibrosis Foundation and their research efforts.
Rock The Parkway
Distance: 5k/ Half Marathon
Date: April 8 at 7:30 a.m. for Half Marathon, 8:00 a.m. for 5k
Register at: www.rocktheparkway.com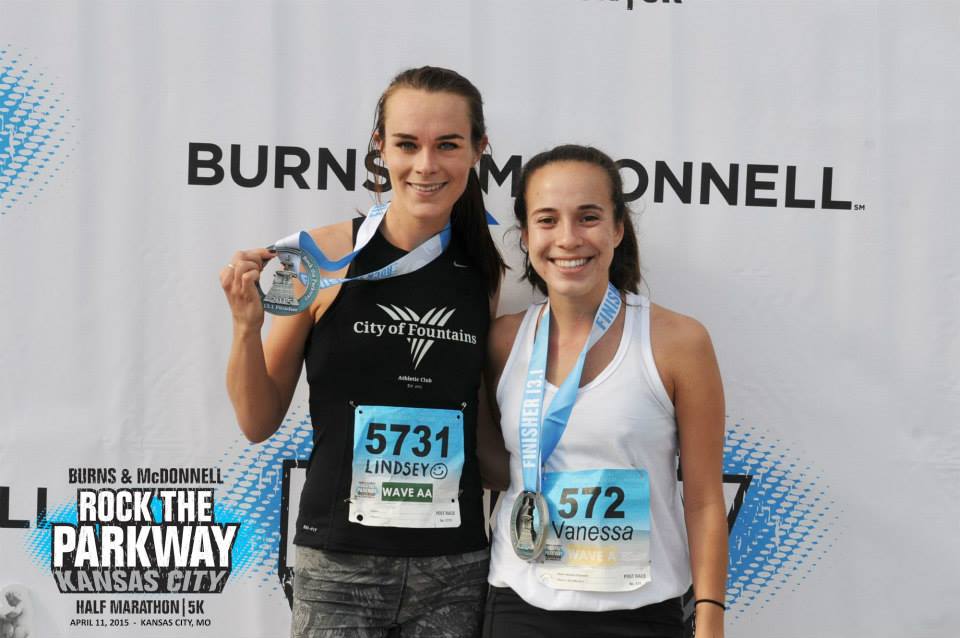 In its 8th year of existence on the KC race scene, Rock the Parkway has exploded into the largest half marathon in the city maxing out at 7,000 participants. It regularly gains higher levels of competition and is arguably the fastest course in midtown. The out and back route takes you along Ward Parkway past KC's historic mansions and Meyer Circle Fountain before looping around Jacob Loose Park and heading back to the finish. I personally have run my fastest half marathon time on this course and especially enjoy the last 5 miles which are conducive to huge negative splits and a great finish line kick.
Additional selling points:
Never a dull moment with live music and friendly spectators along the course

Beautiful finisher medals with the Meyer Circle Fountain molded into them

Great cash prizes for the top 5 finishers both male and female and masters

Age group award plaques from 14 & under all the way to 80+

More live music, snacks and vendors set up around Burns & McDonnell's courtyard at the finish
Trolley Run
Distance: 4 miles
Date: April 30 at 7:45 a.m.
Register at: www.trolleyrun.org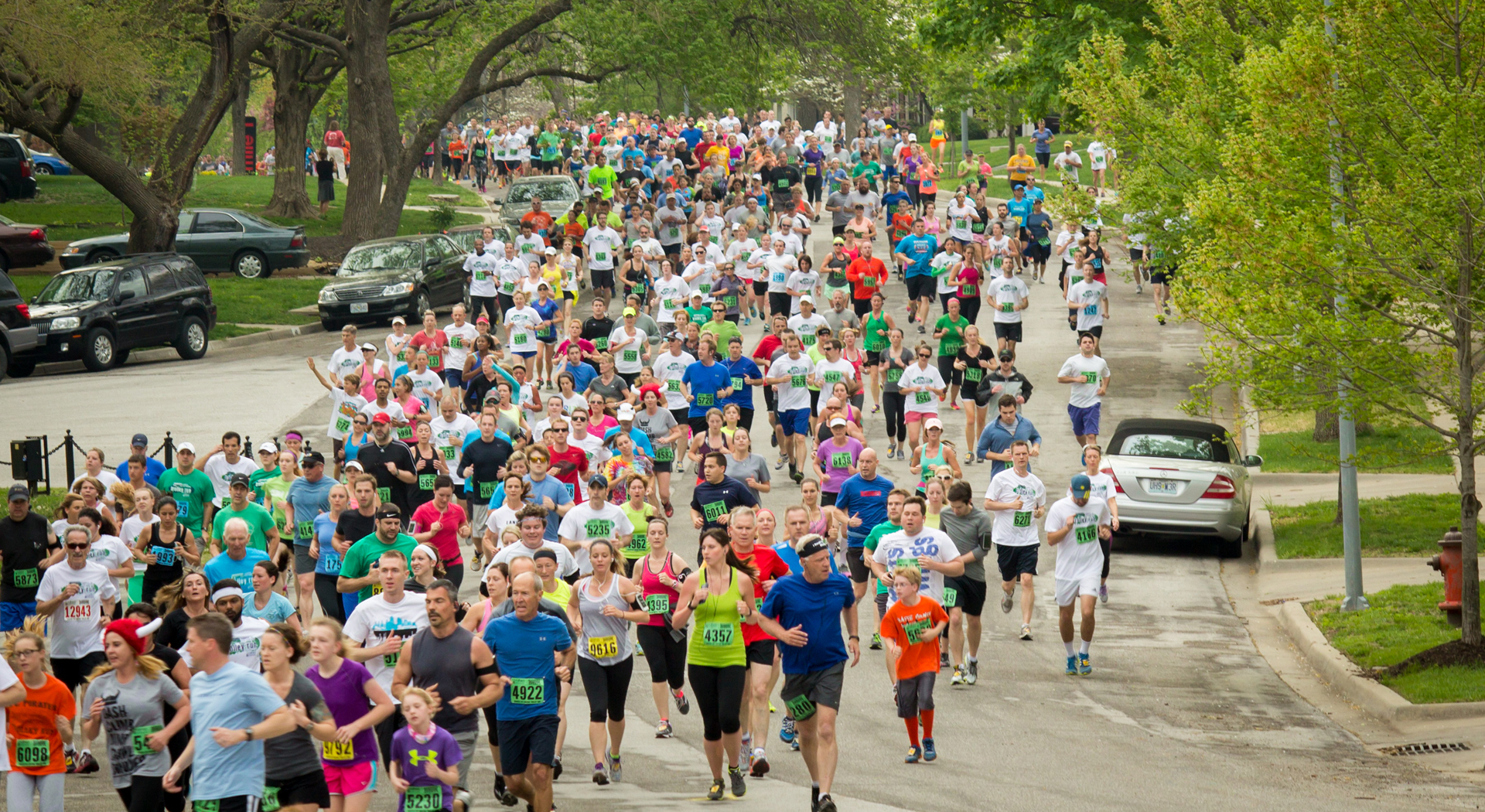 If you're looking to show off your wheels with an impressive time, the Trolley Run is your race. Hone your speed through March and April then get ready to PR big. The course is one of the fastest 4 mile races in the midwest attracting elite athletes from all over the nation. This point-to-point race starts off in south Kansas City's Waldo neighborhood and heads north along the well-loved midtown Trolley Track trail. You lose about 150 feet in elevation and end along brush creek off the country club plaza. Race coordinators make logistics easy with shuttles running from the finish to the start line starting at 6 AM. 
Other reasons this race is a winner:
All proceeds go to the Children's Center for the Visually Impaired. Learn more about their incredible organization and what they are doing here:

trolleyrun.org/about

United States Association of Blind Athletes partners with the run and recruits guides so blind and severely visually impaired runners can experience the race

The after-bash with all sorts of tasty treats and beverages

Cash prizes! Not listed on their site but usually go out to 4th place overall both male and female