5 Trails in Kansas City That Will Make You Fall Back In Love With Running
As much as I love living in the city, it sure grates on my nerves having to stop every other minute at intersections and yelling at distracted drivers in crosswalks. Nooo thanks. On the bright side, being located in midtown places me in convenient proximity to Kansas City's best trails for distance runners, making it easy to get quality runs in without zapping my energy from all the starting and stopping. Here's the rundown on where the cool kids can be found at the crack of dawn churning out the miles.
#1 The Trolley Track Trail
www.traillink.com/trail/harry-wiggins-trolley-track-trail.aspx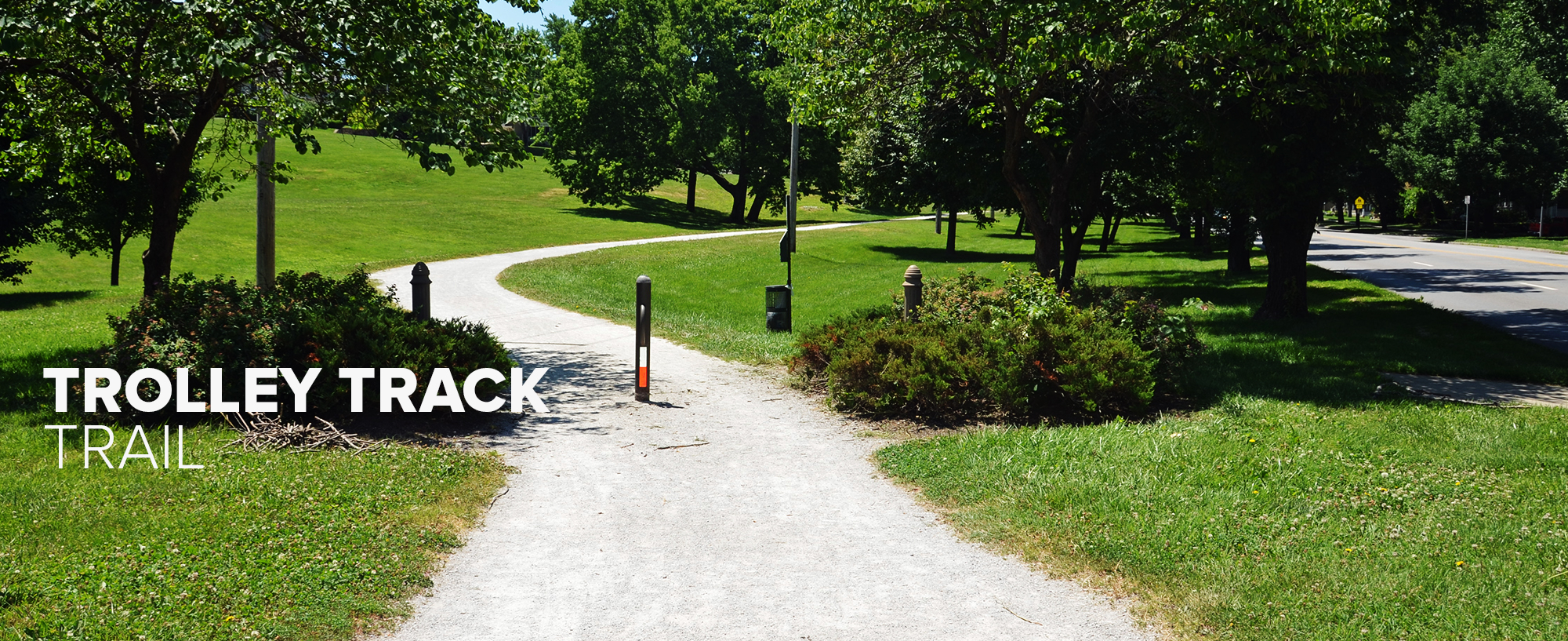 By far where I get most of my miles in, this trail runs north to south from the Country Club Plaza to around 85th street in South Kansas city. The soft, well maintained crushed gravel trail climbs gradually for about 2 miles until you get to Brookside then flattens for a nice long stretch until you hit Waldo. This trail is excellent for mid-towners trying to get in 8-12 miles in an out and back route without hitting excessively steep hills like much of the surrounding area's terrain. Although you cross quite a few streets throughout the run, the traffic is low and you rarely have to stop more than once or twice. Added bonus, this trail comes equipped with 3 different water fountain locations along the way and plenty of bathroom facilities.
#2 The Missouri Riverfront Trail
www.platteparks.com/missouri-riverfront-trail/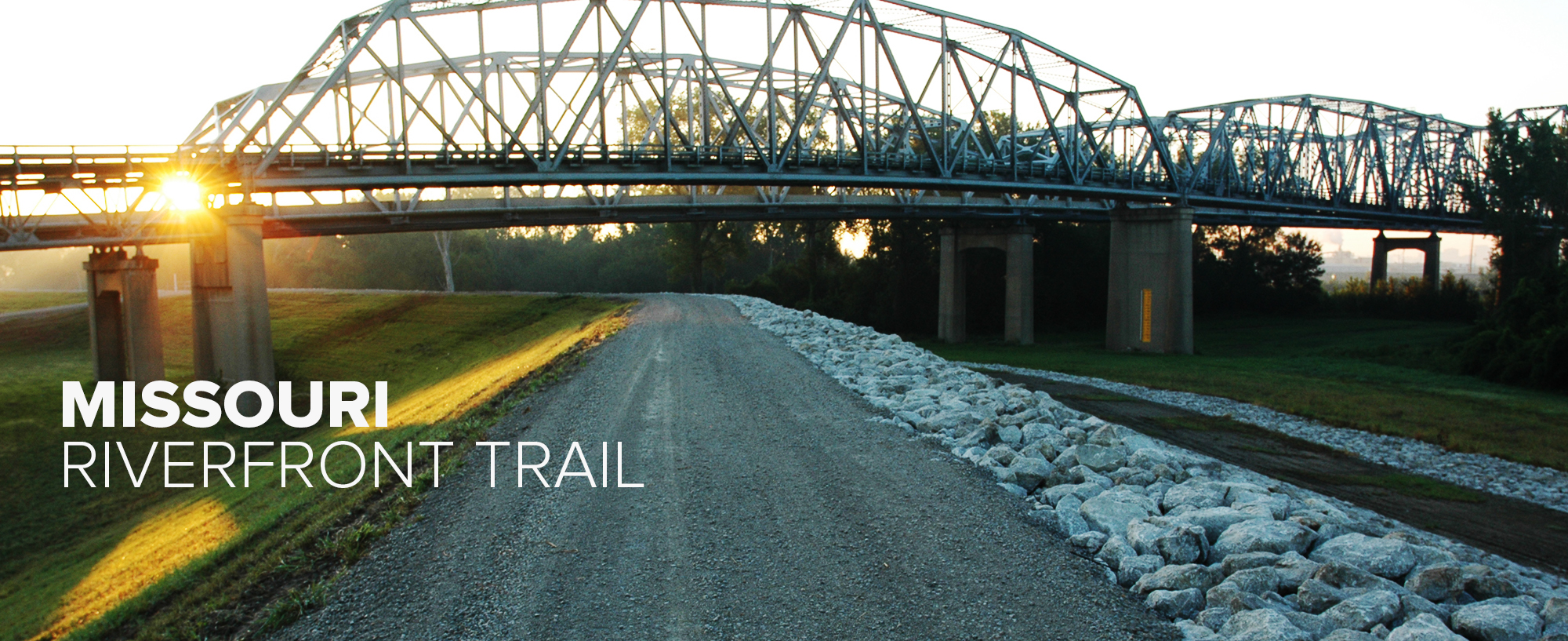 When I get sick of Trolley I drive 15 minutes out of the city and park at Argosy Casino to jump on the Missouri Riverfront Trail. This location is technically the end of the trail but is super convenient for anyone coming from Kansas or Downtown as it's right off both 169 hwy and I635. This trail takes you along a levee-like service road with a wide open view of Parkville, Riverside, and North Kansas City. Though it follows the river, it is set back far enough you don't see it for much of the run but the wildlife watching is fantastic. There are always deer, turkeys, bunnies and hawks enjoying the isolated natural habitat next to the trail. The first 2.5 miles is dead flat before you run down into the woods, onto some rolling hills and get spit out at the actual trailhead off of 9 hwy. I love doing easy 8 milers here or quick 2 mile repeat workouts on the flat portion of the levee. A few things to consider before paying a visit: There is only 1 porta potty at the trailhead so bring toilet paper just in case. There usually are not any people out on the trail and it tends to be very isolating, so if I'm going alone I always bring a phone or pepper spray. Lastly, check the wind speeds before heading out because this trail is absolutely miserable with winds over 10-12 mph…I always tell myself it won't be bad but end up regretting it every time.
#3 English Landing Park/Platte Purchase Park
www.yelp.com/biz/english-landing-park-parkville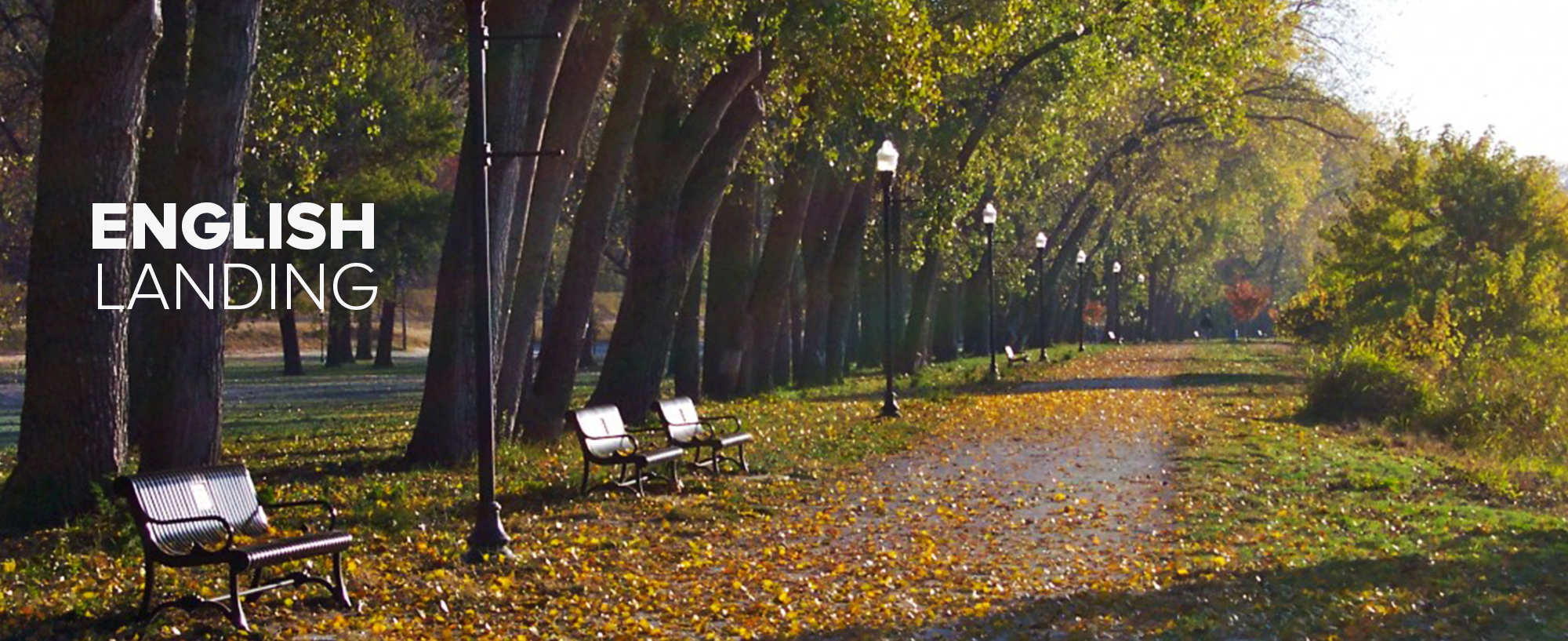 I lived and went to college in Parkville, MO and probably have run a few thousand miles on this trail system. It holds a special place in my heart because I've had so many breakthrough running "firsts" here. First hour long run, first 20 mile run, first college cross country workout, first 5k under 18 min, and the list could go on. It runs along the Missouri river, is perfectly flat and fast, and will enchant you with some of the most beautiful sunrises and sunsets you'll ever see in Missouri. It is just far enough out of the city that it feels quiet, peaceful, and rural but is really only 25 mins from midtown. There are 2 parts, the original English Landing 2 mile loop and the recent addition, Platte Purchase Park, on the north side that is another 1.8 miles or so. I come here to do a lot of my tempo runs and fartleks especially in warm weather so I can loop back for fuel or fluids. There are plenty of bathrooms and water fountains turned on in the warmer months. For a long run you can start at English Landing, run a loop then head south on 9 hwy for about .75 miles to hit the Missouri Riverfront trail and add on the out and back 8 miles.
#4 Little Blue Trace Trail
www.traillink.com/trail/little-blue-trace-trail.aspx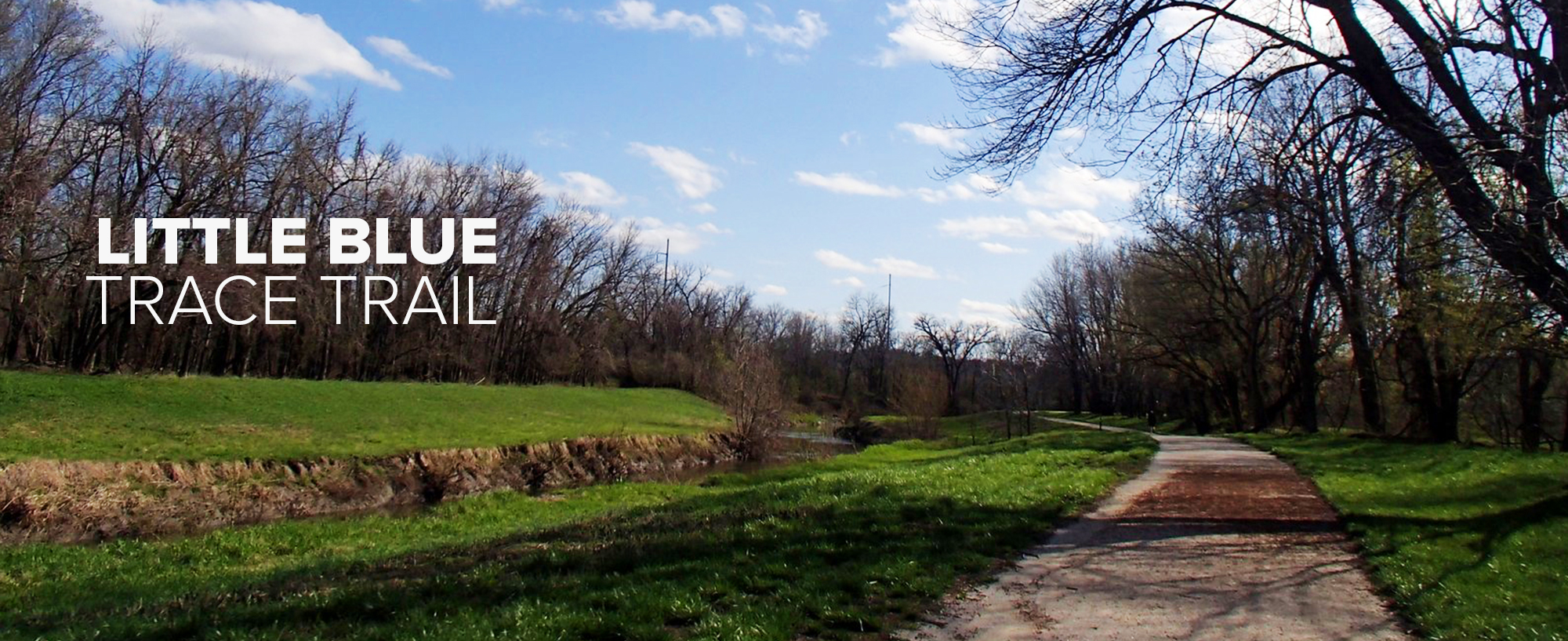 Before living in Parkville, I grew up in Lee's Summit not far from this scenic trail. My dad would often take us biking and hiking here with my siblings when I was little. I'm pretty sure I saw my first expletive graffitied on an overpass on one such occasion – bike away fast, dad. It wasn't until about 3 years ago I revisited it and found that it's a marathon runner's dream location for longer training. The trail is about 15 miles outside midtown KC and can be accessed at various points (see link for trial head guides). I always park off of I70 and Little Blue Parkway by Saints Pub and Patio and head south. The trail is 11 flaaaaat miles making it the perfect fit for finding your rhythm during a 22 mile long run or for a marathon paced tempo. The trail runs along the Little Blue River with woods and open grasslands on either side. It can get pretty desolate out there so, again, I recommend bringing a phone if you're running it alone and toilet paper is a good call too.
#5 Longview Lake Bike Trail
www.makeyourdayhere.com/DocumentCenter/View/42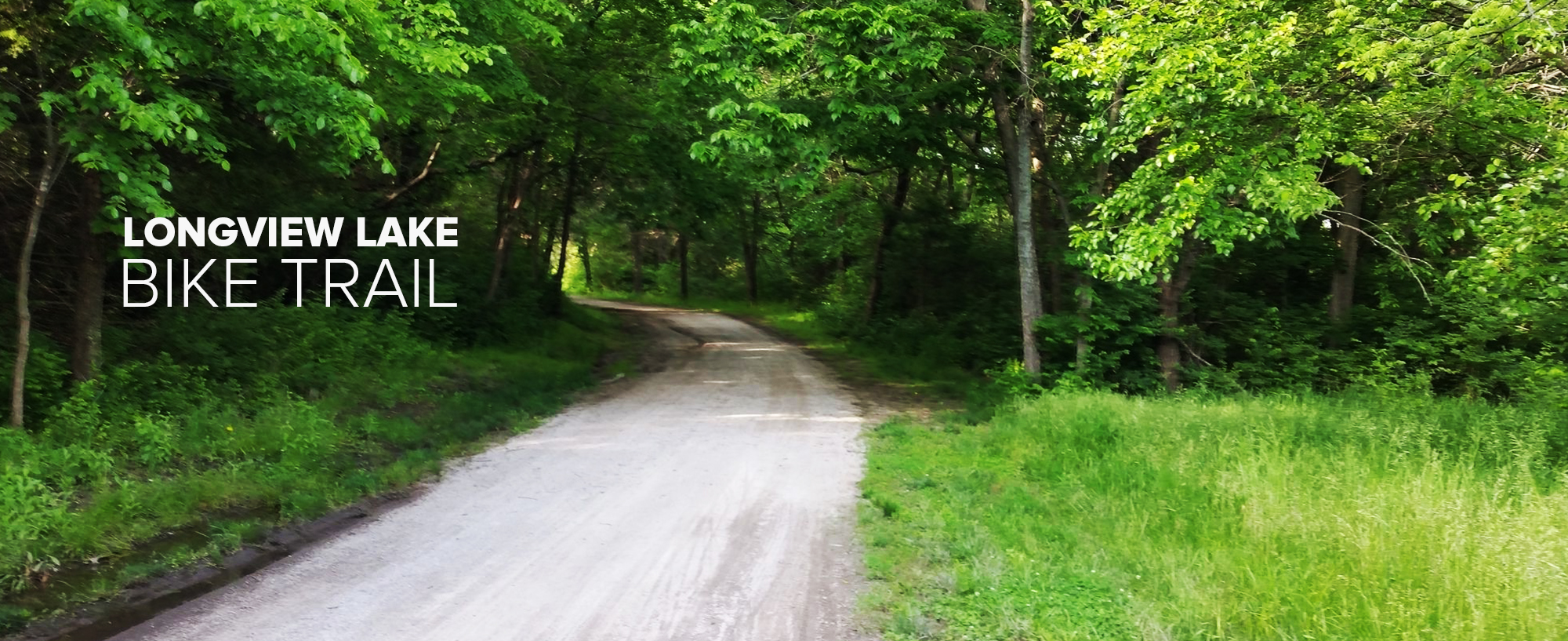 It's name suggests it's for biking but this crushed gravel trail is actually ideal for running. The trail is about 5 miles long with portions running along the lake and through wooded areas. It features rolling hills and is fun to run for a challenging tempo run or a shorter long run. It has higher traffic and feels a lot safer for those concerned about isolated areas. The route is well equipped with water fountains and multiple out-houses. Grab some friends, pack a picnic and make a day out of it!
So there you have it! 5 fabulous scenic soft trails to motivate you to get off your butt and conquer your run. Happy training! -L